HLS Coventry Score a Hat Trick at Coventry's 2022 Health and Wellbeing Awards
HLS Coventry Score a Hat Trick at Coventry's 2022 Health and Wellbeing Awards
The Ice team were officially recognised for the outstanding contribution to the city's public health system to reduce health inequalities and improve the health and wellbeing of Coventry citizens at the 2022 Health and Wellbeing Awards. 
Organised by Coventry City Council, the awards recognise partners that exceed expectations to make the city a better place to live through prevention and lifestyle support. The focus this year was on digital innovation, public participation and social value.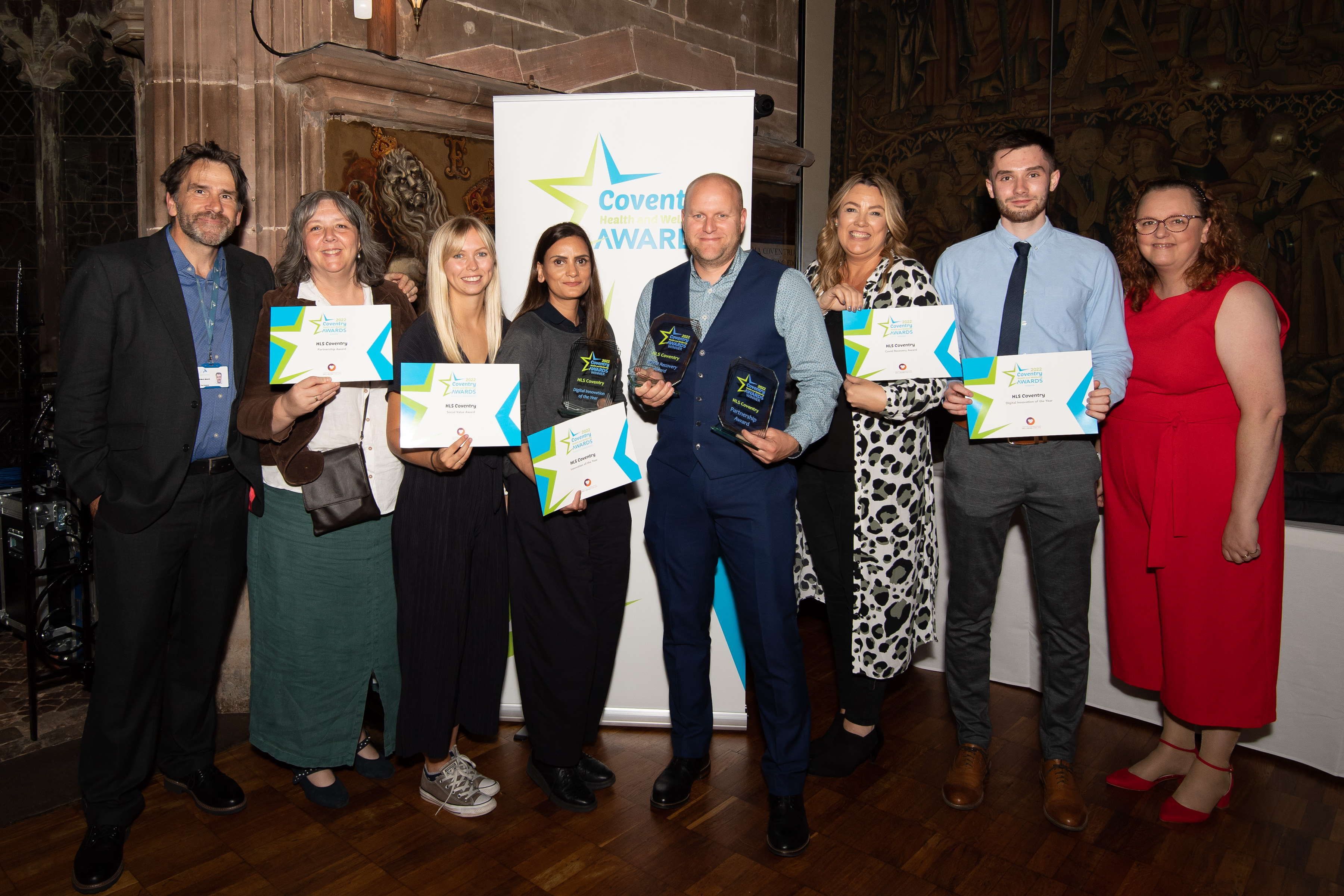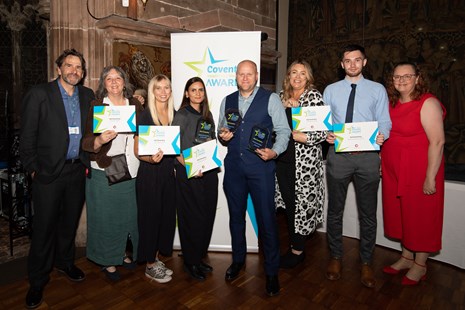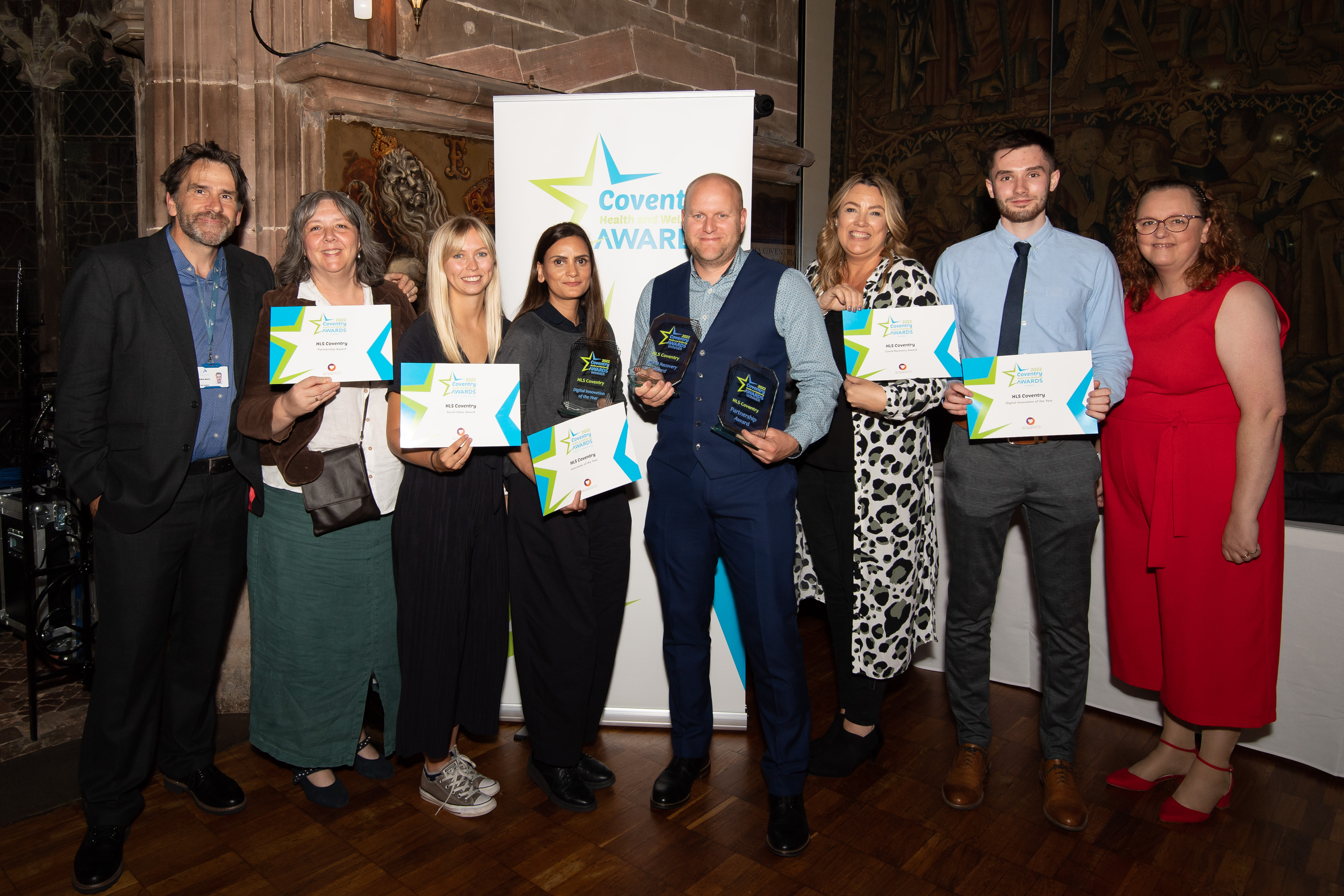 The Ice team's Healthy Lifestyles Services (HLS) Coventry was shortlisted in five categories, winning three awards for Digital Innovation, Covid Recovery and Acute Partnership Working, and two commendations for Social Value and Service Innovation at the ceremony held last night, Wednesday 7th September. 
The Digital Innovation award recognises new uses of technology that supports the health and wellbeing of Coventry residents.  Ice won the award for the service's bespoke health and wellbeing online platform and app, Best-You (www.best-you.org), which provides free tailored healthy lifestyle support to Coventry residents. The app supports users to make positive lifestyle changes in relation to smoking, weight management, physical activity and alcohol consumption and mental health.  The standout for the judges was the development of the new 'intelligent journeys' which offer virtual behaviour change tracking and supportive digital companion. The journeys enable people to set personalised behavioural goals, track and assess progress and connect with Healthy Lifestyle coaches and other best you users through the online community groups. The result is more people successfully adopt healthy habits to become the best version of themselves. 
The Partnership Award recognised the collaboration between HLS Coventry and University Hospitals Coventry & Warwickshire through delivery of the Lung Health programme, providing a programme for people wanting to stop smoking.  
HLS Coventry were commissioned to deliver the 'In Reach' smoking cessation pilot programme as part of the trust's response to the Long-Term Plan for tobacco dependency. The positive impact on Coventry citizens health is shown by the outcomes - 169 Coventry residents set a quit date with 112 achieving a 4-week quit.  HLS Coventry are not only having a direct impact on the short- and long-term health of patients in Coventry but is best placed to reduce pressures on the UHCW Trust for patients with diseases related to smoking. Ice was recognised as a shining example of partnership and commitment. 
Covid Recovery award is a new category introduced in 2022 to recognise the way services-maintained provision and adapted to hybrid delivery during the pandemic. The team transformed the service offer to meet the evolving needs of Coventry residents during the pandemic and beyond. In March 2020, the team rapidly switched to a fully virtual operating model in days. In successfully navigating these challenges, the team quickly realised working virtually with clients provided a range of benefits and possibilities for everyone.  This openness and drive for innovation to support service users meant not only did we deliver the outcomes, but we were also able to support more people to live well for longer.  
The service was also highly commended for social value contribution which applauded Ice's approach to supporting the social and economic vibrancy of the local environment.  
In addition, the enhanced Tier 2 adult weight management programme, funded by the Office for Health Improvement and Disparities (OHID) was recognised as Innovator of the Year with a commendation. The programme engages at risk patients with high BMI scores and long-term conditions to begin a weight loss journey that is behaviourally designed to increase motivation and self-efficacy over a six-month period. The results have been outstanding and as a result we are continuing to deliver in partnership with PNC's.  
Ice's Service Lead, Pete Kent, said:
"We are delighted to have been recognised for our valuable contribution we are committed to the health and wellbeing of our community. The foundation of our mission is to build trust within our communities to provide support where it is needed most whilst strengthening healthy, active and resilient city-wide partnerships."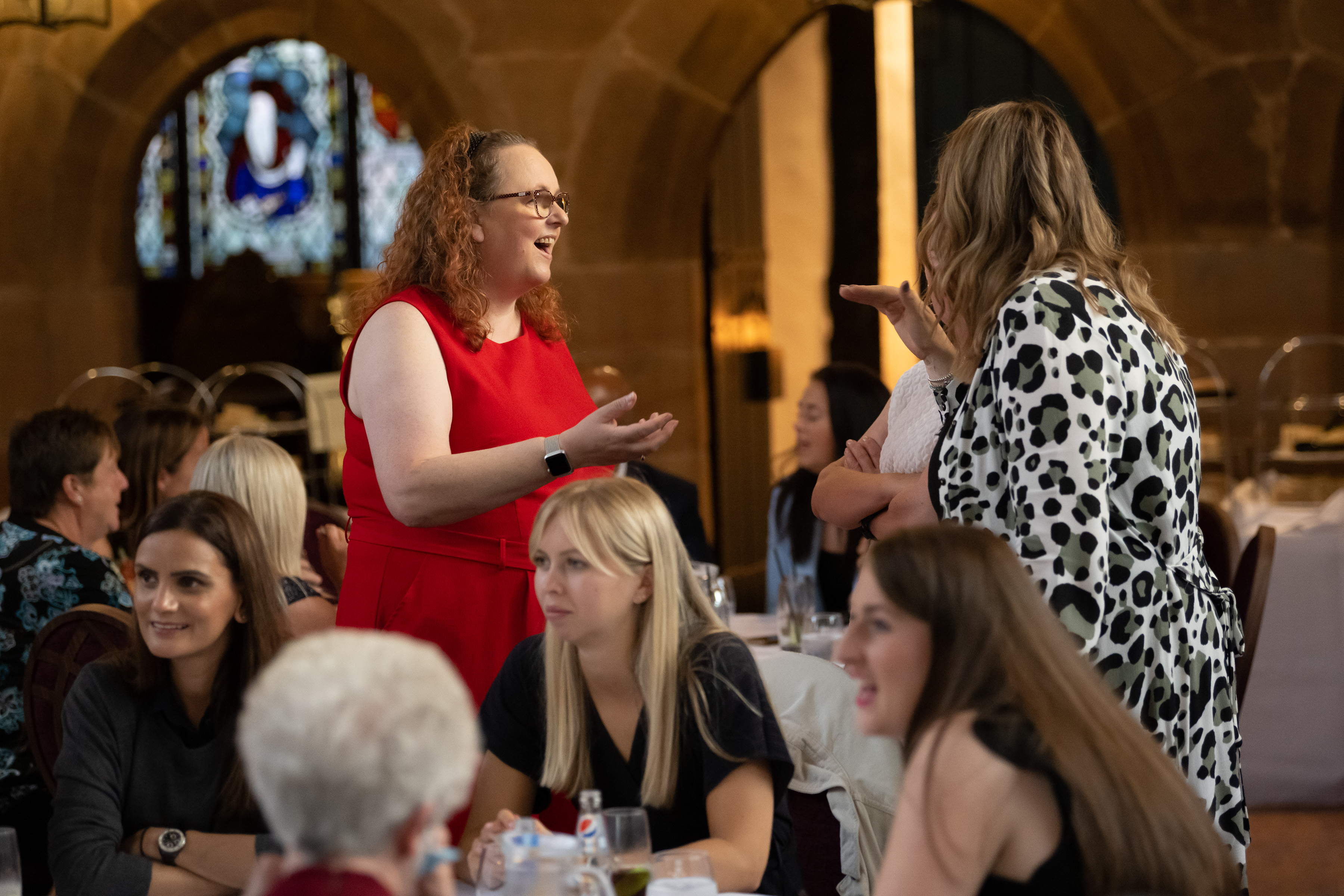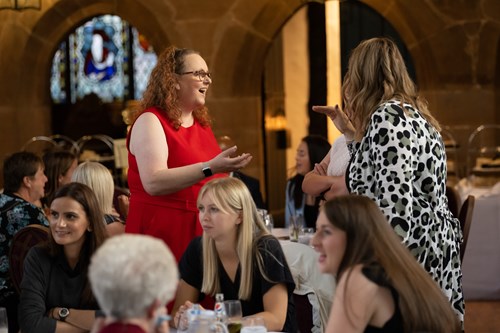 CEO of Ice, Stuart Jackson, said:
"I cannot be prouder of our team, of the extraordinary visionary leadership and the passion, skill and energy they bring every day. They truly inspire us to go on to greater things to enable people to have the clarity, courage and commitment to realise their health and wellbeing potential. I would also like to recognise and thank our commissioners Coventry City Council for their ambition and bravery to want to make a difference for the people of Coventry through partnering with us." 
If you'd like extra help to make a lifestyle change from the comfort of your own home and for FREE, we can help. Simply click here to sign-up or call us directly on freephone 0800 122 3780.
Check out more of our blogs here!