Stop Smoking
Stop Smoking
Stop Smoking
Discover Our Free 12 Week Stop Smoking Programme
There is no better time than now to stop smoking - we are here to support you every step of the way. With this support, people are 4x more likely to stop smoking!
We have helped thousands of people to stop smoking. If you want to chat through cutting down or stopping smoking, contact us now.
STOP SMOKING AND FEEL THE BENEFITS FROM DAY ONE!
It isn't easy to stop smoking when it could have been part of your lifestyle and routine for so long. Perhaps you smoke socially or step outside with work colleagues several times a day during a busy shift. Whatever your reason for starting, there are bigger reasons to stop and it is NEVER too late.
Did you know that even in the first 1-3 days you will start to feel some of the early benefits of making that active decision to stop smoking.
One-to-one time with your own coach
Meetings at a time and place convenient for you within the Coventry area
FREE 12-week personalised support
FREE/Low cost Nicotine Replacement Therapy options
Access to an online community through our Best-You app.
We can support you with twelve weeks worth of NRT (nicotine replacement therapy), which is free if you do not pay for your prescriptions and under £30 if you do the pre-payment scheme.
Click here to find local GP and Pharmacies that can help.
How to manage cravings when you stop smoking: top tips for success
We know that cravings can hit you at lots of different times. If you can manage your cravings, you'll be much more likely to succeed in stopping smoking. Cravings happen because your body is missing the nicotine it's used to - sometimes they are in sudden bursts and sometimes they may be in the back of your mind over a longer period of time.
Here are some tips on how you can manage your cravings:
Recognise the craving signs
Jump into some exercise
Distract yourself with a quick task
Go to a smoke-free zone
Drink a glass of water
Add Money Saving benefits:
YOU COULD ALSO SAVE £1,000s EVERY YEAR...

If you smoke 10 cigarettes a day at £12 per packet, you will...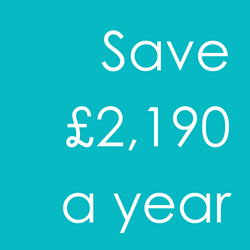 If you smoke 20 cigarettes a day at £12 per packet, you will...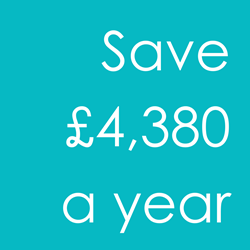 If you smoke 30 cigarettes a day at £12 per packet, you will...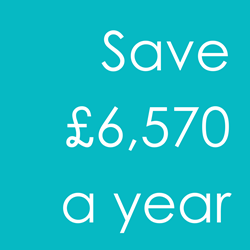 Try it yourself: Use a free smoking calculator online, like this one from Nicorette, to estimate your personal savings.